Een van de opvallendste uitspraken van Google's Q4 earnings conference call vond ik de aankondiging dat in de ogen van Eric Schmidt een van de grootste nieuwe business opportunities display advertising is. Display advertising? Banners, die jaren geleden dood verklaard zijn en ingehaald door search en text advertising? Die niemand meer ziet door banner blindness? En die als drijver van online content volkomen achterhaald zijn? Ja, die.
 Bij bol.com hebben we jarenlang gestaag banners geproduceerd, met wisselend succes. In ieder geval zorgde de relatie tussen banner-inkoop, productmanagement & merchandising, copy en design altijd voor de nodige interne spanningen. Het is dan ook een enorme uitdaging om die verhouding goed te krijgen, en lastig aan te wijzen waar de problemen vandaan komen bij een slecht presterende banner. Was het product niet spannend genoeg? De banner wel op de juiste plek ingezet? De tekst te kort, te lang, of niet pakkend? Was het design te druk, of juist te onopvallend?
 
Deze vragen beantwoorden door middel van A/B-testing legt een hoge druk op de ROI. Dus bleven banner ads altijd een beetje een 'unknown quantity', en werden ze gestaag ondermijnd door de aanval vanuit de adwordskant. Het leek er op, zeker in Nederland, dat display advertising vervangen werd door Adwords en SEO als online conversiedrivers. 
5 redenen waarom display ads weer terug zijn
Maar nu komt dus Google met de voorspelling dat ze zwaar gaan inzetten op display advertising. En dat is misschien toch niet zo vreemd als het lijkt, om de volgende redenen:
 
1. Targeting en relevantie staan centraal bij display ads
Banner blindness betekent niet dat mensen de banner helemaal niet zien, maar vooral de oninteressante banners niet zien.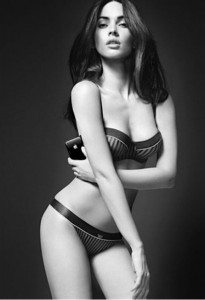 Plaatje hierboven… niet gezien zeker? En wat voor product heeft ze vast? 
 
Google heeft natuurlijk een aardige staat van dienst opgebouwd als het gaat om targeting, en kan gemakkelijk hetzelfde trucje uithalen met image banners als met tekst (en doet dat sinds mei vorig jaar al met Adsense). Dit scheelt een aanzienlijke hoeveelheid tijd en geld voor advertentie-inkopers.
 
2. Banner advertising kan best simpel te produceren zijn
Google biedt zelfs een soort image templates, maar daar zie ik niet zo veel in. Ik zou hier zeker een kundige designer (en eventueel copywriter) op zetten, maar behalve wat duidelijke branding-elementen de banner zo simpel en eenduidig mogelijk maken.
 
3. Alles gaat met eb en vloed…
En er gaan de laatste tijd steeds meer stemmen op dat de ROI op Google Adwords afneemt. Dit heeft waarschijnlijk ook te maken met het succes van Google om steeds meer mensen die niet echt weten wat ze doen Adwords te laten plaatsen. Waar er meer kritiek komt op de huidige default vorm van online adverteren, ontstaat er weer ruimte voor andere vormen.
 
4. Design wordt belangrijker, zoals ik eerder al betoogde 
Mooie, spannende en vernieuwende display ads kunnen wel degelijk impact hebben. Take-overs hebben een hoge impact (en een hoge irritatiewaarde, vooral als ze de content of functionaliteit bedekken, dus je moet dit wel goed doen). Innovatieve en game-based flash banners zijn aantrekkelijk, vooral vanuit een branding perspectief. Gewoon handig gebruik maken van white space in combinatie met een sterke boodschap kan ook erg goed werken in de juiste context. 
 
5. Geolocation voegt een nieuwe relevantie toe, geomarketing genoemd 
Wel eens op thepiratebay.org of een andere bittorent site geweest? Ik ook niet natuurlijk, maar daar vind je allemaal foto's van halfnaakte vrouwen die bij jou in de buurt wonen. Heel typisch dat allemaal van die typisch Amerikaanse bimbo's in grote getale in Leiden, Zoetermeer of Den Haag wonen en contact met mij willen, ik zie ze op straat nooit lopen… 
 
Maar alle gekheid op een stokje, zoals wel vaker is de seksindustrie een voorloper van wat we binnenkort veel vaker gaan zien: relevante (zijn leechers altijd nerds zonder vriendin?) ads die door Geo IP targeting een extra relevantie krijgen. Ook voor grote merken in Nederland zou dit prima kunnen werken. Als ik een artikel over een digitale camera lees en ik zie daarnaast een mooi fotootje van de camera (herkenning) met het logo van een grote electronicaketen (vertrouwen) en de boodschap dat hij in de aanbieding is (prijsoverweging) en op voorraad in een winkel bij mij om de hoek (relevantie)… Dat zou de keuze wel eens heel gemakkelijk kunnen maken.
Een nieuw type display ads
Ik denk dat er nog een nieuw type display ads zal gaan ontstaan, dat geïnspireerd is door de vanity en marketing apps op de iPhone: interactieve banners zonder, of met een indirecte call-to-action.
Gewoon een branded mini-applicatie die relevante content geeft op een relevant moment. Het is in het belang van marketeers om de grens tussen content en marketingboodschap steeds kleiner te maken, simpelweg omdat de gebruiker meer interesse heeft in content dan in marketing. Dit kun je doen door je marketingboodschap te betrekken in de content (AdWords, sponsored links en affiliate marketing) maar ook door content te betrekken in je marketing boodschap. 
 
Een flash applicatie die gebruikers muziek kan laten afspelen (voor een label of venue), een mashup die bijvoorbeeld weersverwachtingen (voor een vakantieboeker) of files (voor de NS) weergeeft combineert nuttige, lokale informatie met een eventuele subtiele call to action of een simpele branding message voor een nieuwe vorm van adverteren met een hoge impact. Watch this (ad) space!
Dit artikel verscheen eerder op Frankwatching.